Cybersecurity
Advanced network security measures to keep your data secure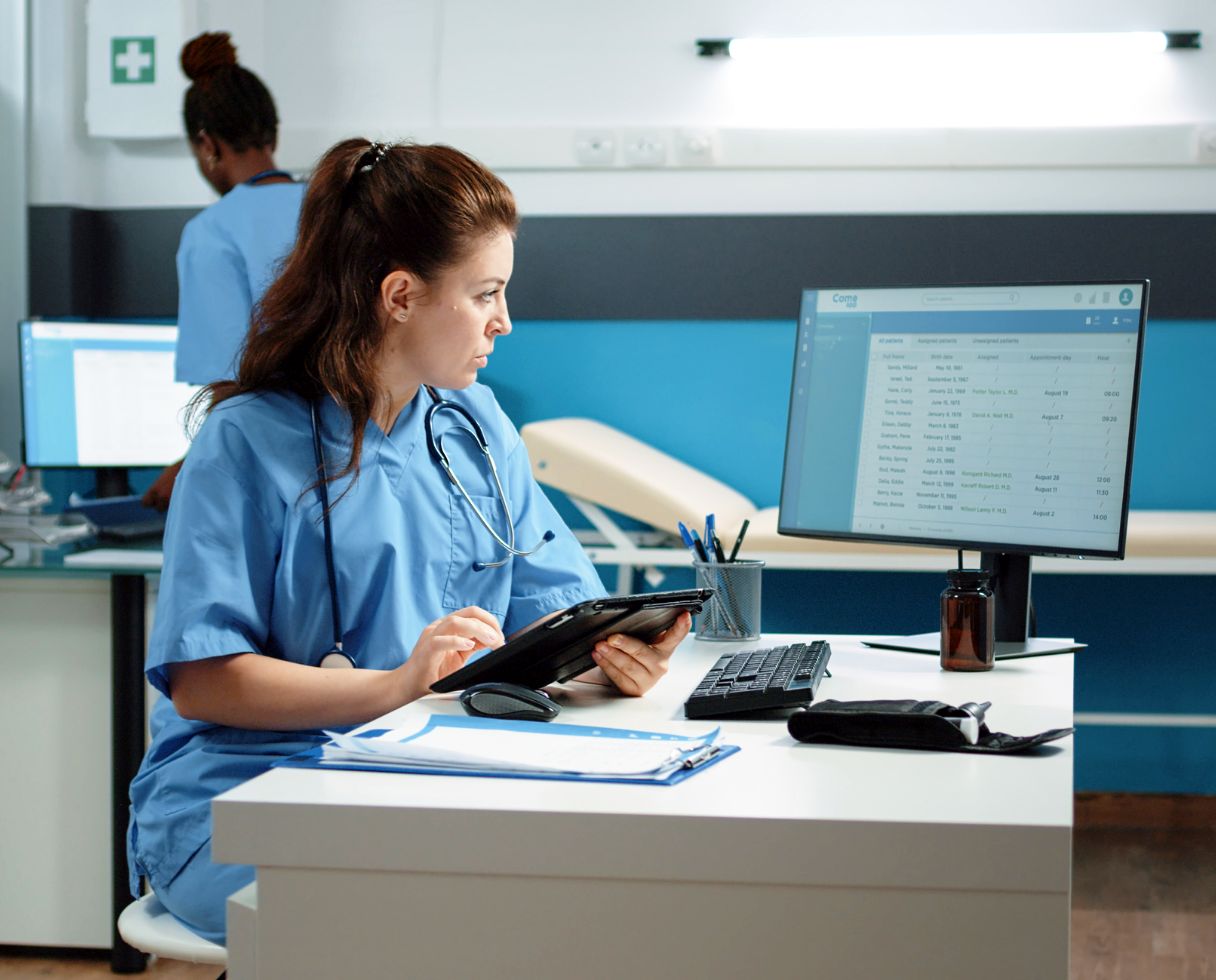 Strengthen your network security and protect your business from cyberthreats.
In the healthcare industry, network security is more critical than ever. At ZuluCare, we understand the unique challenges facing healthcare organizations in safeguarding patient data and protecting against cyberthreats. That's why we offer comprehensive solutions designed to achieve zero cyber risk and protect your business.
We utilize ZuluCare CyberRisk Profiling, a powerful security intelligence service that combines advanced threat prevention cloud services with dynamic malware analysis, security intel threat feeds, encrypted traffic insights, and infected host risk scoring. With ZuluCare, you can proactively assess the risk posed by compromised or infected hosts within your network.
Our threat intelligence-based actions take place within the advanced threat prevention cloud and are driven by risk scores. With one-touch mitigation capabilities, our platform enables you to swiftly respond to high-risk hosts and mitigate potential threats effectively.
Our full-cycle management approach resolves and remediates cybersecurity threats, providing actionable intelligence and valuable insight to improve your cybersecurity posture. ZuluCare's platform enables you to identify vulnerabilities, misconfigurations, compliance violations, and sensitive issues early in the development life cycle. Our DevOps best practices and ZuluCloud automation can help alleviate the pressure of fast-paced and complex cloud-native application development, strengthening your network security and protecting your patients' sensitive data. With our specialized approach to network security in the healthcare industry, you can rest assured that your organization is fully protected from cyberthreats.
These are the benefits you can expect with
Zulu

Care

cybersecurity:
Ready to get started?
Whether you need to upgrade your current infrastructure or build a new one from scratch, ZuluCare's advanced networking solutions have got you covered. Contact us today to learn more about how we can help your healthcare business achieve its networking goals.